Call The Experts At Fire Damage Remediation in Setauket Today
6/15/2019 (Permalink)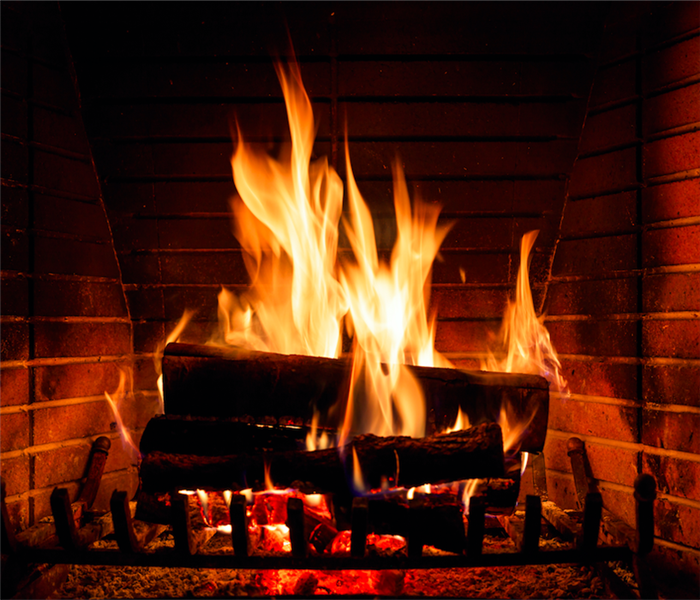 A nice fire in the fireplace can turn sour very quickly and cause serious fire damage. Contact SERVPRO today for all remediation needs.
Crucial Stages when Restoring Fire Damage in Setauket
When fire razes any property, it leaves widespread destruction and therefore restoring your Setauket home to its preloss state after such an incident takes different steps. Some stages in the process are crucial to the outcome and therefore require keenness. Our professional fire damage restoration service can help resolve the crisis after such incidents eliminating traces of damage "Like it never even happened."
It is only possible to fix fire damage in Setauket effectively if all types of damages are identified. Apart from charring and soot on surfaces, fire also leaves other types of damages, including seared materials, invisible smoke deposits, and residues that penetrate beyond the surface. We have IICRC certified FSRT, Fire and Smoke Restoration Technicians at SERVPRO who carry out a wide range of checks. We check residue deposit patterns on surfaces starting close to the fire source. We also check the level of damage on items and separate them into categories of salvageable, unsalvageable, and questionable items.
Removing damaged materials from the affected areas helps create room for the restoration processes. Since flames affect building materials and contents as well, debris removal involves some level of tear down. The damaged materials also require proper containment; otherwise, they would scatter, complicating the disposal process. Our SERVPRO technicians have the skill to perform teardown without causing unnecessary damage. We also have waste bins and heavy-duty plastic bags to prevent unnecessary scattering.
The combination of residues from the combustion process, the water used to fight the fire and the shuffling of people in and out of a loss site leave it filthy. A thorough cleanup is, therefore, necessary for the home to be habitable. Our SERVPRO technicians use wet and dry methods to clean different materials. We also use specialized cleaning methods such as soda blasting which offers deodorization qualities and also helps restore charred surfaces without causing further damages.
In case of fire loss, SERVPRO of Port Jefferson can help manage the restoration process. You can reach us at (631) 476-5300 any time.
Click here to see more about Setuaket.